Amateur Bareback Videos 05
(6)
| | |
| --- | --- |
| | Get it with a Free Trial! |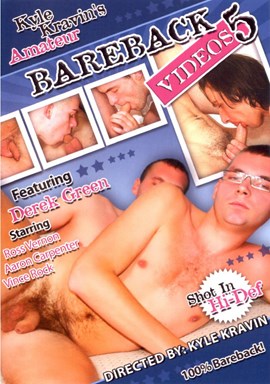 There are currently no member reviews. Be the first to review this title.
Industry Reviews (1)
Reviewed by Joe Shaver 08/15/08
Source: AdultDVDTalk



I need only describe one scene to describe them all:

Two young clothed performers are seated on a sofa kissing. Cut to them naked. Both are still seated on the sofa. One leans over to suck the other's cock. Cut to the one getting sucked now standing on the sofa with the sucker sucking. Cut to the sucker getting fucked. Cut to a new position. Cut to the fucker cumming in the fuckee?s mouth.

Several of the guys have shaved their pubic hair. I usually find this a turn-on, but here it affects me not at all.

In the second scene the long-haired guy who sucks and is fucked seems to have (at best) a rash all over his body or (at worst) some dreadful skin disease.

Well, that?s it.

Bareback films absolutely demand that we see the bare cock going into the anus. That never happens here. That and the fact that the director has given each of his duos the exact direction leads to boredom. He would have been better off to have set up the camera and left the room and just let nature take her course. The fact that only one of the suckers sports a hard-on also lessens our involvement.

It's not that the performers are amateur, it's that the production is that hurts this one.